Find answers to your question
Frequently Asked Questions
Akicon Handmade
Our newest handiwork creations.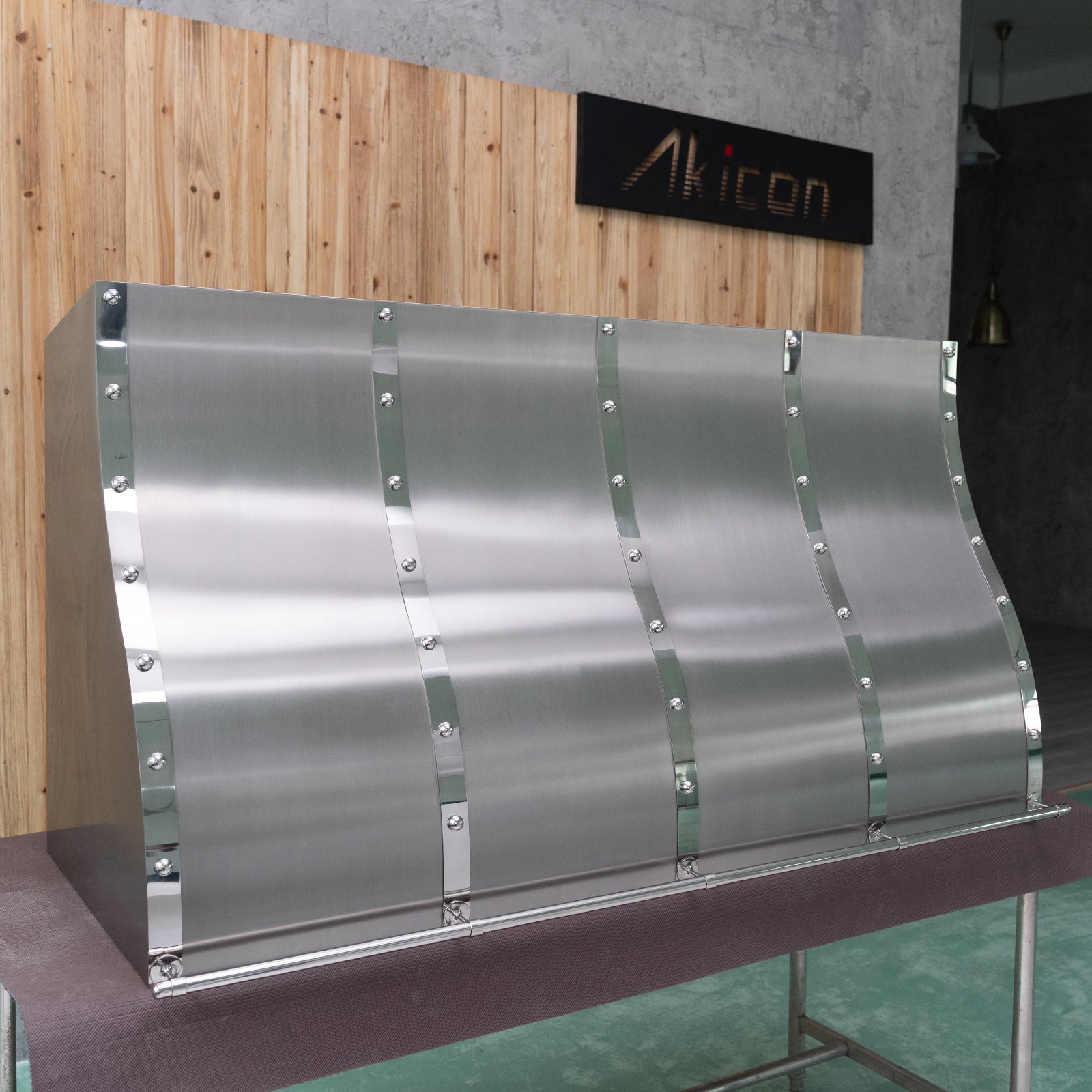 Tilted Range Hood
Designed with innovation in mind, the top of the range hood is ingeniously angled to perfectly complement your sloped roof, adding a seamless and sophisticated touch to your kitchen space.

At Akicon, we take pride in providing a truly personalized experience for our customers. Each Stainless Steel Range Hood is tailor-made to your exact specifications, guaranteeing a perfect fit and enhancing the overall aesthetic of your home.
Timeless Classics Range Hood
Designed to blend harmoniously with any kitchen decor, this versatile range hood adds a touch of elegance and modernity to your space. Its clean lines and polished finish create a focal point that complements both contemporary and traditional settings.

At Akicon, we prioritize quality and attention to detail in every aspect of our products. Our Classic Stainless Steel Range Hood undergoes rigorous testing to meet the highest standards, ensuring you receive a reliable and efficient appliance.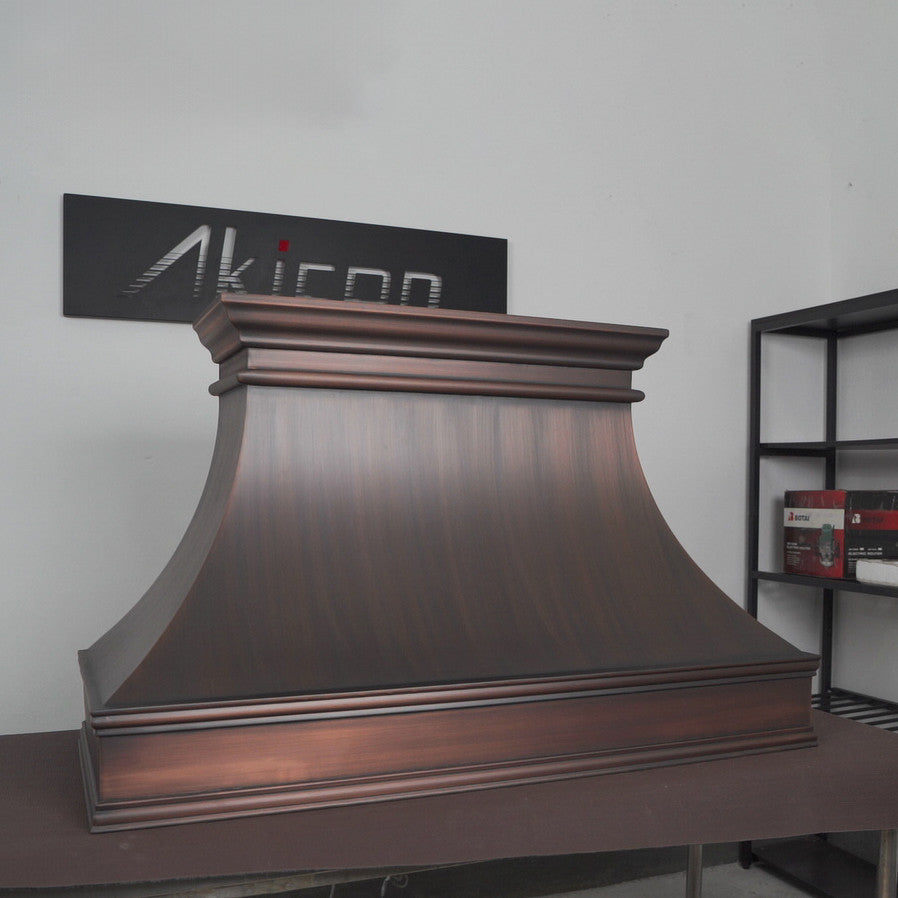 Captivating Craftsmanship
Each curve and detail is carefully shaped, ensuring a seamless and exquisite design that adds a touch of luxury to your culinary space. The lustrous copper surface is a testament to the superior quality of our materials, promising durability and lasting beauty for years to come.
Experience the charm and elegance of a classic copper range hood, meticulously designed to elevate your culinary experience to new heights. Make a statement with our Classic Custom Copper Range Hood and add a timeless touch of sophistication to your kitchen.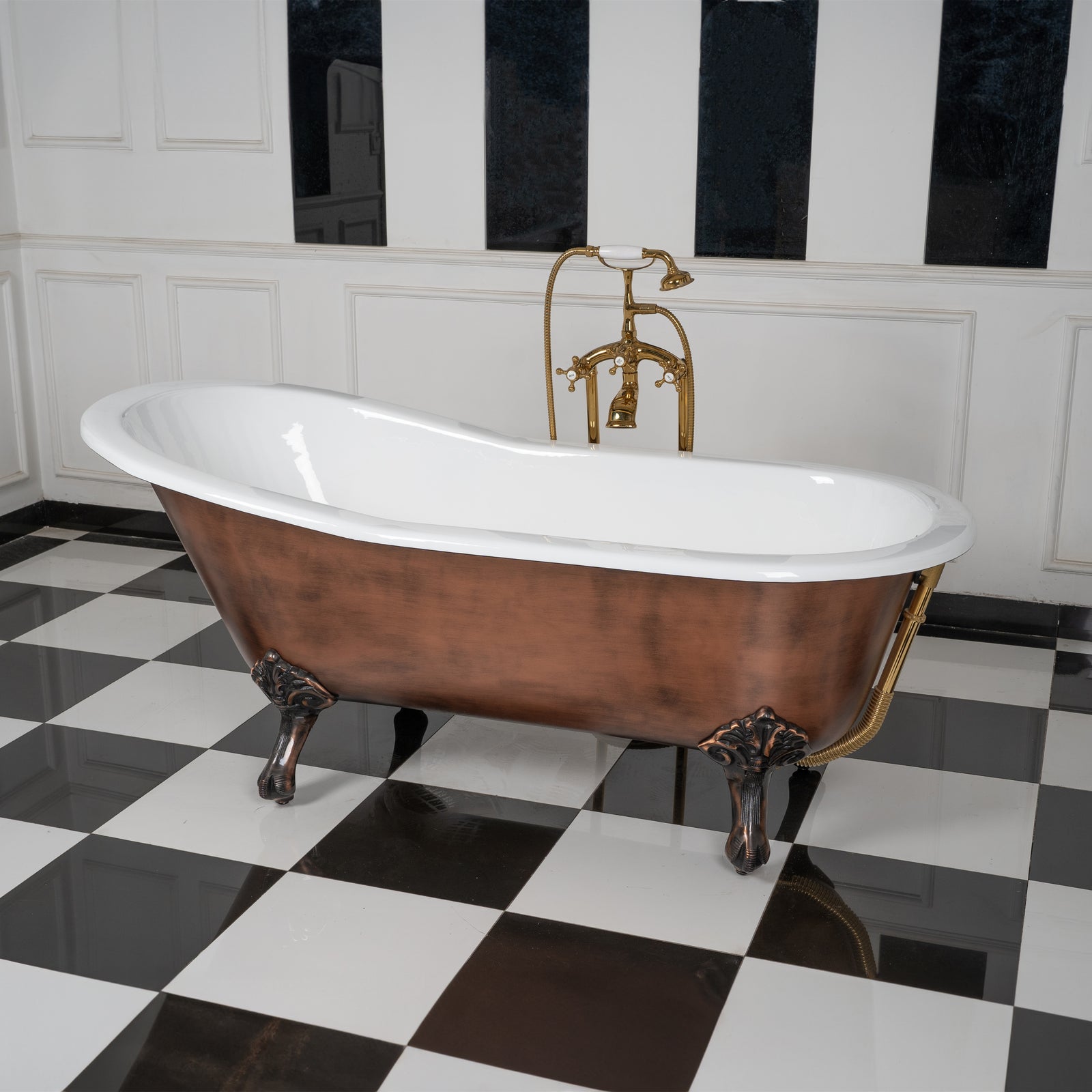 Antique Copper Bathtub
Indulge in a truly unique bathing experience with our Copper Bathtubs. The rustic allure of the Antique Copper exterior, combined with the sophisticated ceramic interior, creates a mesmerizing ambiance, allowing you to unwind and escape from the stresses of the day.

Beyond just a bathtub, it's a work of art. Embrace the allure of the Middle Ages in your bathroom, transforming each soak into a luxurious retreat.