The number of holes built into the count-top/sinks will narrow your kitchen sink faucet style choices. Look for a sink that can accommodate the type of kitchen faucet you prefer, whether a single hole faucet or a bridge faucet. Some count-top/sinks can have additional faucet holes added in if necessary. Extra openings can be covered by escutcheon plates, special hole covers, or filled with accessories like built-in soap dispensers.
Single Hole
Single hole accommodate a single kitchen faucet. They encourage a streamlined, simple, compact design.
Two Holes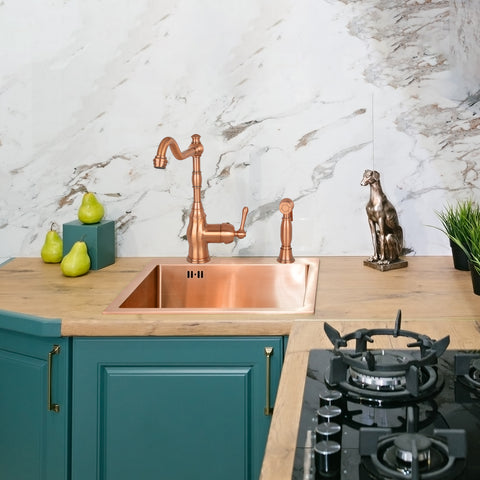 A two hole can fit a bridge faucet with hot and cold inlets, or a single faucet and an accessory, such as a spray wand or a soap dispenser.
Three Holes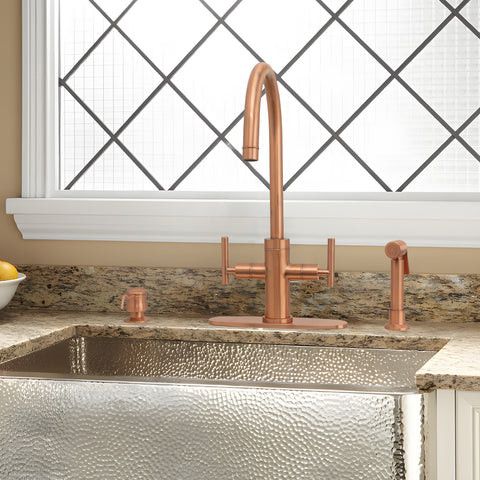 With a three hole, there is room for either a bridge faucet and a sink accessory, or for a single-hole faucet and two accessories, like a soap dispenser alongside a filtered hot water dispenser.
Four Holes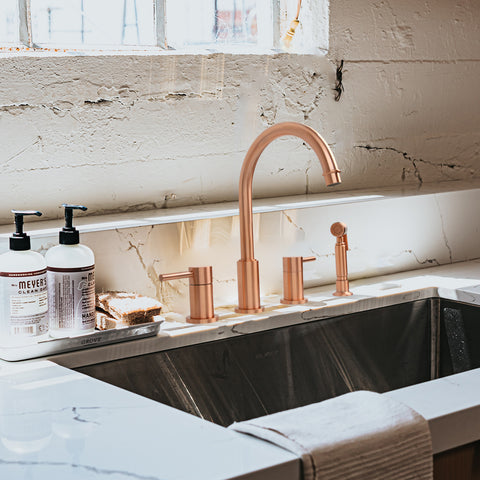 Four holes can accommodate any combination, from two holes bridge faucets to spray wands, soap dispensers, or filtered water dispensers. Just make sure to use an escutcheon or hole cover over any holes that aren't utilized.